Starting alphabetically, we'll be looking at each Premier League side, their one to watch, their prediction, and how likely the manger is to get sacked.
ARSENAL
After yet another collapse from a title-winning position in 2013/14, Arsene Wenger goes into the season with a lot of pressure on him. Arsenal will be looking to win the title this season. But they are lacking in striking ability. If you don't shoot, you don't score. Throw in the tendency to let in six against big sides and they're really just an average side. They could do with a younger player, such as Patrick Roberts, to assist them.
ONE TO WATCH: Alexis Sanchez. Although not a striker as such, he is going to be pivotal as to how Arsenal do.
Prediction: 7th.
The Sack Race: =18th - 66/1.
ASTON VILLA
Having run the gauntlet for several seasons, it's only a matter of time before Aston Villa go down. They worked miracles to stay up in 2012/13 and repeated the feat in 2013/14, but being walked over by an underperforming Fulham twice in the season deflated morale especially. Can you find three teams worse than Aston Villa this season? Sadly, no.
ONE TO WATCH: Kieran Richardson. He has scored at least one Premier League goal every season since 2005/06 and is the experience that Lambert's side needs.
Prediction: 18th (relegated).
The Sack Race: 2nd - 11/2.
BURNLEY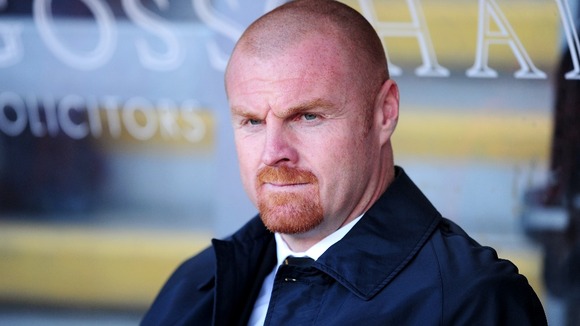 Burnley are in the same quandaries as Aston Villa. Having just been promoted back to the Premier League, they are very much favourites to go down, especially not having been too impressive in the Championship last year. 25/1 is very long odds on the sack race and I wouldn't be surprised if the likes of Martin Jol take over.
ONE TO WATCH: Danny Ings. If Burnley are to have any chance of staying up then their striker will be key.
Prediction: 20th (relegated).
The Sack Race: 10th - 25/1.
CHELSEA
Jose Mourinho is a wily old fox. You don't quite know how serious he is. Last year he was talking his team out of the title race and nearly ended up winning it. With Diego Costa coming into the side, Chelsea are now only lacking in the holding midfielder role, as well as the fact that their goalkeepers are too old and are therefore as breakable as glass in Petr Cech and Mark Schwarzer.
ONE TO WATCH: Diego Costa. The player has the most expectation on him of any in the Premier League, but he is sure to shine for Mourinho.
Prediction: 2nd.
The Sack Race: =11th - 33/1.
CRYSTAL PALACE
What a complete shambles this club is in, having disposed of Tony Pulis less than 48 hours before the start of the season. Already shoo-ins to be relegated, this confirms what is going to happen. Last season, Ian Holloway couldn't even beat Martin Jol at home and ended up axed. Pulis then guided the club out of relegation, and, against all the odds, finished 11th. No one expected that. Their transfer window has been too quiet for Pulis's liking - and this is what caused his departure.
ONE TO WATCH: Brede Hangeland. The ex-Fulham defender was a key player at his former club before being dumped in the summer, and if he can re-learn how to jump, then he too will be a key player for Crystal Palace.
Prediction: 19th (relegated).
The Sack Race: 20th - n/a.
EVERTON
So near, yet so far for Roberto Martinez's side. Had loan star Romalu Lukaku not been injured, they would (and should) have walked away with the title. With Lukaku now brought permanently to the club, things can only get even better for Everton. However, they could benefit from another youngster to work alongside Ross Barkley, say, Patrick Roberts.
ONE TO WATCH: Romalu Lukaku. The loan star impressed last season, and now, following a £30m move, will do so even more.
Prediction: 1st (Champions).
The Sack Race: =16th - 50/1.
HULL CITY
FA Cup finalists in 2013/14, Hull City outshone all the predictions by finishing in 16th place, but the hard work must continue in order to ensure survival in 2014/15. However, they lack in striking power last season, despite putting eight past Fulham over the two matches (albeit mostly down to Fulham's Fernando Amorebieta).
ONE TO WATCH: Robbie Brady. Impressed last season at the beginning but sat most of the season out through injury. It will be interesting to see what he can do.
Prediction: 11th.
The Sack Race: =11th - 33/1.
LEICESTER CITY
Cakewalked the Championship in 2013/14. Will they be able to carry it through into the top flight? With a raft of Premier League experience in their side, they should be able to stay up this season.
ONE TO WATCH: Paul Konchesky. A player who has rediscovered his mojo after a disastrous spell at Liverpool. He opted to stay at Leicester at the very last minute last season and shone brightly. He is also very experienced, having played in the Europa League final for Fulham.
Prediction: 13th.
The Sack Race: 9th - 20/1.
LIVERPOOL
Steven Gerrard was comically awarded "slip of the season" after his slip ended up costing Liverpool the title. On the other hand, Liverpool did score against Fulham after Fulham's Ryan Tunnicliffe slipped with the ball. Maybe the Premier League gods were evening things up. In the summer they appear to have bought all of Southampton Football Club.
ONE TO WATCH: Adam Lallana. A fantastic player who ended up in the England World Cup setup. Following a multi-million pound move to Liverpool, he will shine.
Prediction: 3rd.
The Sack Race: =18th - 66/1.
MANCHESTER CITY
A quite quiet transfer window for Manchester City after winning the League last season. Securing Frank Lampard on loan has turned a few heads, not least because the last player who signed for an English club from an American club on loan, Clint Dempsey, was a total flop.
ONE TO WATCH: Sergio Aguero, provided that he doesn't trip over a leaf and be out for the season. As brittle as a kit-kat, but, like a kit-kat, is fantastic.
Prediction: 4th.
The Sack Race: =11th - 33/1.
MANCHESTER UNITED
What a disaster for Manchester United last season. David Moyes's overhaul of the side didn't go down too well and it rubbed off on Moyes's results, losing to Everton twice, Stoke City, and was unable to contain a rampant Steve Sidwell as René Meulensteen came back to haunt his former club at Old Trafford. Louis Van Gaal has jumped into what he is saying is a sinking ship. I can't see Manchester United in the top four this year, but they'll be back into the Europa League.
ONE TO WATCH: Robin Van Persie. On and off for the Dutchman, having dominated the league in 2012/13 but spent most of his time injured in 2013/14. A key player if United want to return to winning ways.
Prediction: 5th.
The Sack Race: =11th - 33/1.
NEWCASTLE UNITED
Having not won a trophy for 45 years, Newcastle are under pressure to perform, and Alan Pardew's off-pitch antics aren't helping either. Whilst Alan Pardew was suspended for a headbut, Newcastle tumbled down the form table, reaching their nadir after losing to an Askhan Dejagah-inspired Fulham. Pardew will be gone by Christmas.
ONE TO WATCH: Tim Krul. The Netherlands' world cup hero, coming on in the 119th minute in order to go in goal for the penalty shoot-out - and he put The Netherlands into the semi finals.
Prediction: 10th.
The Sack Race: 6th - 10/1.
QUEEN'S PARK RANGERS
Back into the promised land at the first time of asking through Bobby Zamora, QPR will fancy their chances of staying up this year, and I think that they will be the dark horse of this season.
ONE TO WATCH: Rio Ferdinand. The ex-Manchester United defender will surely cause problems for the opposition's attacking forces.
Prediction: 12th.
The Sack Race: 4th - 8/1.
SOUTHAMPTON
Money makes the world go round, which is very true for Southampton, having lost one manager and several key players to other clubs. I think, however, that they've held on to enough players to get another good result, but I'm very sure that Felix Magath will be their manager at the end of the season: he wanted to talk to Southampton but Fulham wouldn't let him go. When Fulham sack him, he'll be down there in a flash.
ONE TO WATCH: Morgan Schneiderlin. Southampton's new key man will, surely, be the apple of their eye.
Prediction: 8th.
The Sack Race: 8th - 16/1.
STOKE CITY
Mark Hughes guided Stoke City to new highs last season, reaching the top 10. They are, for sure, going to repeat the feat. Their summer signings have been very good, and they will cause problems for many teams.
ONE TO WATCH: Steve Sidwell. Discovered unprecedented form at Fulham last season, especially under René Meulensteen, and went on an amazing run, scoring three goals in six matches - unprecedented for a defensive midfielder.
Prediction: 9th.
The Sack Race: 15th - 40/1.
SUNDERLAND
Gus Poyet, last year, said that to stay up they were going to have to perform a miracle. Miracles happen, Gus, as you've done, the highlight being a 1-0 win at Old Trafford, and a 4-1 win at Craven Cottage, neither of which would have been predicted after Pajtim Kasami beat Paolo di Canio's side on the opening day.
ONE TO WATCH: Adam Johnson. Bagged a hat trick at Craven Cottage and was touted as being on the England world cup side. Can he continue his form?
Prediction: 17th.
The Sack Race: 7th - 14/1.
SWANSEA
Swansea City sacked Michael Laudrup in a shock move last season, and appointed Gary Monk as player/manager, removing the player aspect at the end of the season. Monk is a good manager but I feel as though he won't last. With the likes of Wayne Routledge, though, they will stay up.
ONE TO WATCH: Jonjo Shelvey. One of last season's goals of the season and a constant performer.
Prediction: 14th.
The Sack Race: 5th - 9/1.
TOTTENHAM HOTSPUR
Two managers sacked last season. Mauricio Pochettino comes in to Tottenham, but can he put a stop to Tottenham's slump? No. They'll get a similar finish to last season.
ONE TO WATCH: Lewis Holtby. Adored by Andre Villas-Boas, loathed by Tim Sherwood, he was shifted on loan to Fulham, and impressed at both clubs.
Prediction: 6th.
The Sack Race: =16th - 50/1.
WEST BROMWICH ALBION
We're not quite sure how they stayed up last season (although Maarten Stekelenburg may have something to do with it). The ridiculous sacking of Steve Clarke was ridiculous and Pepe Mel has now gone. Alan Irvine is unproven, but West Brom will stay up on the final day, like Sunderland.
ONE TO WATCH: Ben Foster. The England international goalkeeper makes few mistakes, and, mistakes barring, will provide a wall against the opposition.
Prediction: 16th.
The Sack Race: 3rd - 6/1.
WEST HAM UNITED
The hot favourite. In the sack race, that is. Allardyce held on to his job by a whisker, and "FAT SAM OUT" banners are condemnable. They'll struggle to avoid relegation too. I'm worried for them. They really need to buy someone, and they were interested in Johnny Heitinga before he got snapped up by Hertha BSC, which has thrown a spanner in Allardyce's works.
ONE TO WATCH: Ravel Morrison. Touted as a big star of the future and will be key to West Ham this season.
Prediction: 15th.
The Sack Race: 1st - 7/4.
So....
League table prediction:
1 Everton
2 Chelsea
3 Liverpool
4 Manchester City
5 Manchester United
6 Tottenham Hotspur
7 Arsenal
8 Southampton
9 Stoke City
10 Newcastle United
11 Hull City
12 Queen's Park Rangers
13 Leicester City
14 Swansea City
15 West Ham United
16 West Bromwich Albion
17 Sunderland
18 Aston Villa
19 Crystal Palace
20 Burnley
The sack race:
1 West Ham United
2 Aston Villa
3 West Bromwich Albion
4 Queen's Park Rangers
5 Swansea City
6 Newcastle United
7 Sunderland
8 Southampton
9 Leicester City
10 Burnley
11 Chelsea
11 Hull City
11 Manchester United
11 Manchester City
15 Stoke City
16 Everton
16 Tottenham Hotspur
18 Arsenal
18 Liverpool
20 Crystal Palace